Piping along the edges provides an element of thoughtful detail, while a lower back keeps it modern and cool.
Build it how you like: each piece connects with alligator clips and can be mixed and matched to suit your needs.
Customer Reviews
Write a Review
Ask a Question
Filter Reviews:
smell
Shipping
section
East
apartment
complaint
issue
delivery
furniture
couch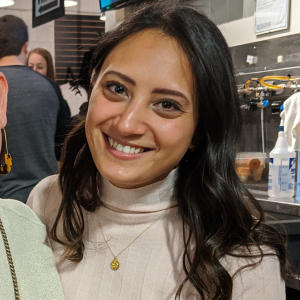 JD
01/11/2022
Jessica D.

Canada
No regrets! Absolutely love!!
I am getting so many compliments on this couch and it is SO comfy! I had a guest stay an unexpected few nights and it was as comfy as a bed for her. It's so modern and sleek, I love it.
12/25/2021
Jennifer Y.

Canada
Loft 3 piece
The company goes above and beyond with their customers. I would refer any of my friends. Thank you for making my couch purchase easy.
12/15/2021
Elyse A.

Canada
Amazing couch
Sundays has been an amazing company to work with, from answering questions about the sofa in a timely manner, the delivery company they chose, and their quick and easy customer service when questions were raised. The couch itself is comfortable with a stiff back which we love! It feels like it will always keep its shape and the metal prongs that keep the pieces together are doing a great job. We have a four piece and ottoman that feels luxuriously long. And resistant against our dog hopping up constantly. I would absolutely recommend Sundays and the loft sofa to anyone looking!
12/10/2021
Tara R.

United States
I recommend this product
It's OK
This couch was a replacement for a couch I bought in January of 2021 that collapsed. To be clear the bottom structure that holds the couch together failed when my husband was laying on it reading a book. The leg just buckled and slumped and that was it. They couldn't offer me the same couch because they had stopped making that model. My couch had a soft velvet feel to the fabric and had a chaise on the left side. My couch had removable covers so you could clean it. This couch, while similar in color, as my couch was a dark charcoal gray, is nothing like my couch that broke after less than a year of owning it. It took them almost 3 MONTHS to replace my couch which involved many follow up calls from me and them losing one possible replacement couch at the warehouse. I have 2 children so the couch was an essential part of our living room. After everything that I went though, I wish they had just refunded me and I could have purchased a couch elsewhere. Ultimately, they could not replace my couch and what they gave me was a not great substitute. The couch I have is fine but it's impossible to properly clean because there are no removable covers and with kids that's not ideal. The fabric in a linen blend so it's a little scratchy. I keep a sheet over it because I don't want the kids to spill something and then I won't be able to clean the cushions. The other day I was vacuuming and when I moved the couch it came apart. There's a metal device with little teeth that holds the two seats together and it's incredibly difficult to get the two pieces to join back together using this metal piece. All of the above is why I gave 3 stars. TBH that's a generous rating but the customer service people were very nice and tried to be as helpful as possible, writing me many detailed emails and acknowledging how frustrating this whole broken couch ordeal was. I will not order from Sundays again. I have a couch that's passable but that's not what I paid for amd That's really disappointing.
12/12/2021
Sundays Company Canada
Hey Tara, thank you for taking the time to write a review. We're always trying to improve our services, so hearing this feedback illuminates where we need to up our game. My name is Navtej, and I do want to apologize on behalf of Sundays regarding this less than ideal experience. Having your original couch break less than a year in, then having to wait 3+ months for a replacement that isn't as nice as the original isn't the experience that we want any of our customers to have. I'm sorry. As for cleaning, while this isn't made with Livesmart fabric, it's still relatively easy to clean, as it has a WS cleaning code. You can mix warm water with a small amount of gentle cleaner (typically 5mL of cleaner per 1L of water / 1 tsp per .25 gal) and spot clean that way. We would recommend testing this out on an inconspicuous area though to ensure that your detergent doesn't stain the fabric. As for the comfort, the Loft will soften over time, as you break it in. If you do need any more support, please don't hesitate to reach out to us at info@sundays-company.com, as we want to ensure that you're taken care of. The Sundays Team
12/09/2021
STEPHANIE V.

Canada
Great sofa for condo
Really comfy and looks great!